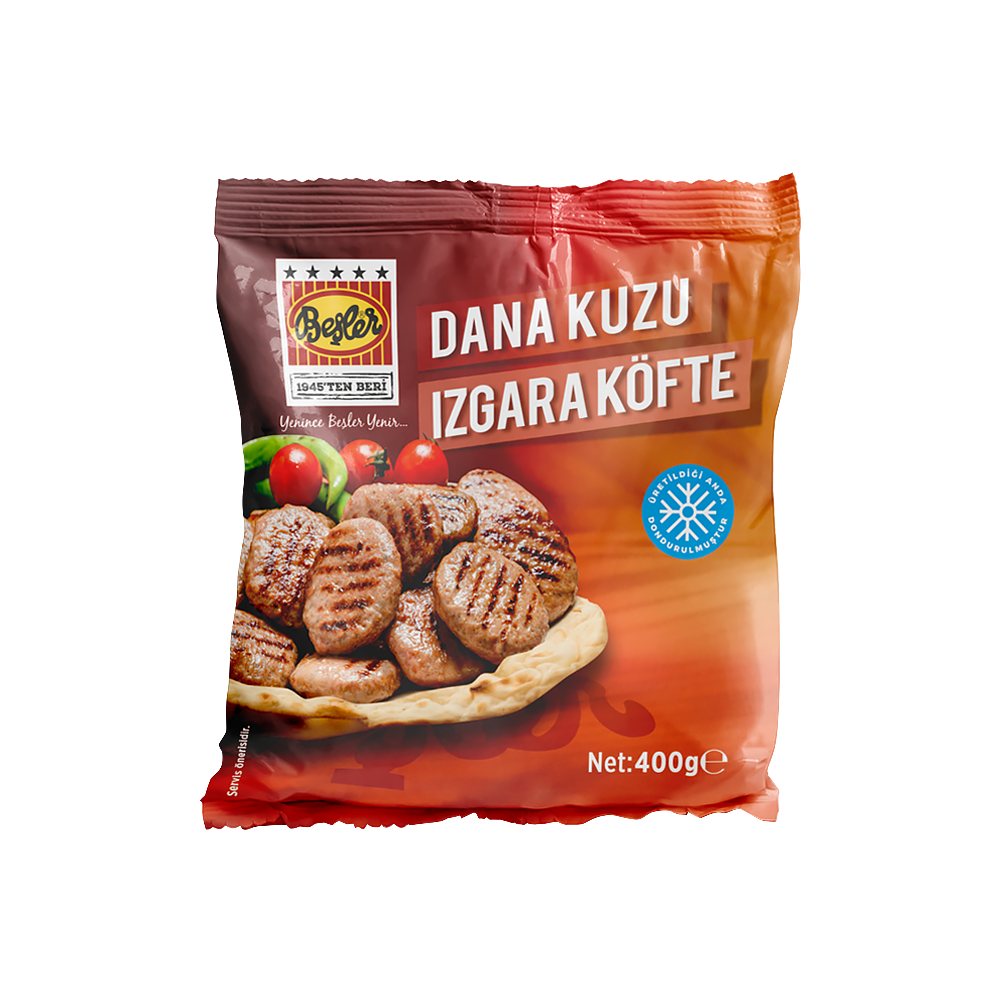 Beef Lamb Grilled Meatball
The most delicious meats are blended for you with Beşler quality and assurance."
Product Information
PREPARED RED MEAT MIXTURE Beef, beef fat, lamb, onion, breadcrumbs (wheat flour, water, salt, baker'syeast), vegetable fiber blend, salt, spice blend, garlic, antioxidant (E300).Allergen warning: Contains gluten. May contain trace amounts of dairy products.
Nutritional Facts
Energy(kj/kcal):1180/285 Fat(g):25 Saturated Fat(g):12 Carbohydrate(g):5 Sugar(g):0 Protein(g):10 Salt(g):2